The Stalker Movie Poster
Ctankep (poorly translated to The Stalker in english) is a classic movie by russian director Tarkovski selected for the Criterion Collection.
Worldly Travel Festival
Lucky Lab/ Portland Oregon
Worldly Travel Festival is a free public festival with the mission to help people overcome barriers to journeys abroad.
Oregon Public House (OPH) Poster
At OPH, 100% of net profits are donated to charitable organizations in Portland and beyond. As a patron you get to choose among a select set of charities where you'd like your tab to be donated to. I was asked, along with a group of other local artists, to create a promotional posters for OPH in my own interpretive way.
Water Ship Down Book Cover/Poster
A novel by Richard Adams, published in 1972. A satirical portrayal of the political UK, the novel follows a group of rabbits as they escape the destruction of their warren and seek a safer establishment, encountering perils and temptations along the way.
John Craigie Show Poster
Serenade Event Poster
Serenade, based out of Portland Oregon, offers adventurous food and music lovers a memorable fusion of mouth-watering dishes and live tunes in a communal atmosphere. Themes change as per the food and music fusion.
Ben Larsen Residency Poster
Al's Den, Portland Oregon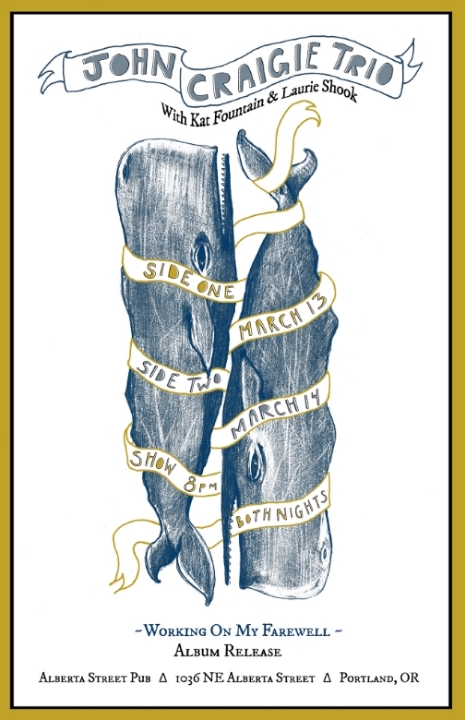 John Craigie Show Poster
Working On My Farewell / Illustration for the album release of local musician, John Craigie. Alberta Street Pub. Give Craigie a listen at http://johncraigiemusic.com/
Shake It Up Poster
Poster design for the Nepal Earthquake Relief Benefit, Corvallis Oregon